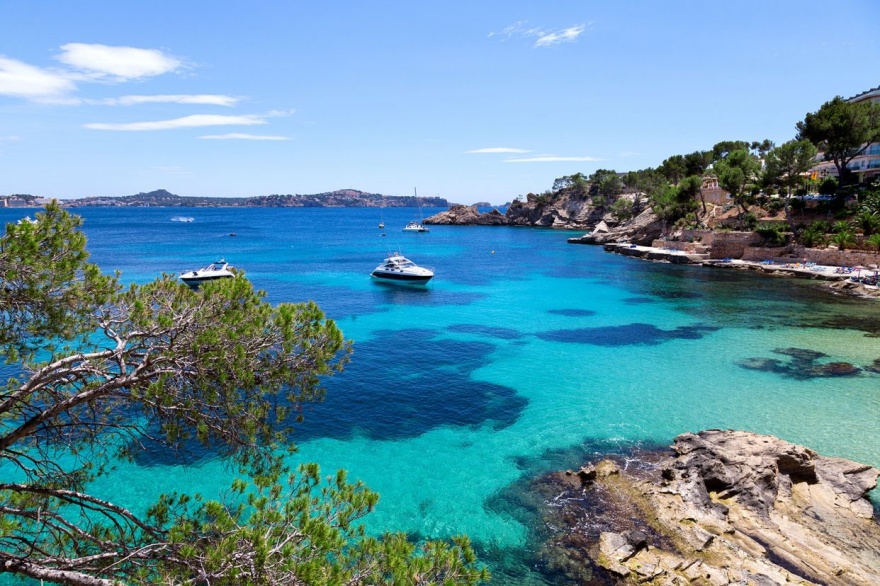 Since the 1950's, us northerners have had a love relationship with Mallorca. Luckily though, the pig fests and the run-down hotels from the 1970's are now a thing of the past. Nowadays, Mallorca is associated with gourmet restaurants, cosy bars, extraordinarily beautiful surroundings and its own unique culture. In particular, Palma de Mallorca, the capitol of the Balearic islands, have flourished, and have, in recent years, become a trendy city with renowned restaurants and hip designer hotels scattered along its narrow, picturesque alleyways.

Palma often gets compared to Barcelona due to its cosmopolitan atmosphere, lively street scene, shopping and city beaches, attributes which it shares with the larger city. However, it has one advantage and it is precisely its size. With about 400.000 residents, Palma is more accessible and a lot easier to handle than Barcelona. However, you will find still find impressive stone houses, wide avenues, narrow streets and alleyways and one of the longest seafronts in the world. Antoni Gaudi, the famous Catalan architect, creator of some of the most imposing sights in Barcelona also worked in Palma. Among other things he was working with the renovation of the La Seu, a cathedral dominating the Palma cityscape. Large and imposing in its Gothic style, it was finished in the beginning of the 17th century after about 300 years of construction. Also the famous artist Antoni Miró lived and worked in Mallorca and his home on the outskirts of Palma is now a well-attended museum. For those interested in art, the Museum of Modern and Contermporary Art, Es Baluard and art museums CaixaForum and Fundación Joan March should not be missed.

Trendy Palma of today offers diverse shopping; everything from luxurious shops like Louis Vuitton and well known Spanish and international chains, to small exclusive boutiques. The supply of local produce and other foodstuffs is just as varied. Definitely, one has to try the traditional Mallorcan cuisine based on fish and seafood. However, in addition to this, there is the excellent beef produced on the island and local dishes, such as the roast suckling pig, lechón, or Mallorcan sausages. The island also produces excellent cheeses and their wines have a growing reputation for high quality. In fact, the Balearic Islands are seen as one of the most interesting new wine regions in Europe. Do visit some of the tapas bars in the La Llotja or eat in one of the new restaurants in trendy Santa Catalina, where places to eat and clubs and bars are popping up fast. Or perhaps contemplate the Mediterranean over an evening drink in Portixol, an old fishing village, nowadays harbouring a plentiful variety of bars, cafés and seafood restaurants.

However, Mallorca is a lot more than just Palma. After visiting and getting to know one of the most pleasant cities in Europe, you are ready to explore the rest of the island, a self-governing region with its own flag and national anthem. Strategically placed in the eastern part of the Mediterranean, many have, over the years, been interested in the Balearic islands. At many a time, Mallorca has been the hangout for pirates and during one period, the Moors ruled for over 300 years. In addition Vandals and Romans have resided on the island. The Mallorcan sausages epitomise the history of the islands, often including both typically Arabic spices and pork.

There is always a reason to visit Mallorca. Go in January or February when thousands of the islands almond trees are in bloom, or extend the Swedish summer by travelling in late spring or early autumn. In April and September the average temperature is a pleasant 21 degrees and there are hardly no rainy days. Golfers go to Mallorca because of the amount of excellent golf courses available, cyclists and ramblers because of the extraordinarily beautiful and challenging mountains in the northern part of the island and some go to discover their own calas, secluded beaches only accessible by boats, for some peace and quiet. There are also the small, picturesque stone towns like Valldemossa, Pollença, Deià and Soller, where time seems to have stood still.

Whatever you choose, Mallorca has everything you can wish for. If you feel like changing your beach holiday into a more cultural one or into a city break, there is nothing stopping you, Mallorca has everything.

Welcome to a piece of Mediterranean history with a modern twist!